Conrad Clifton
Criminal Defense Associate Attorney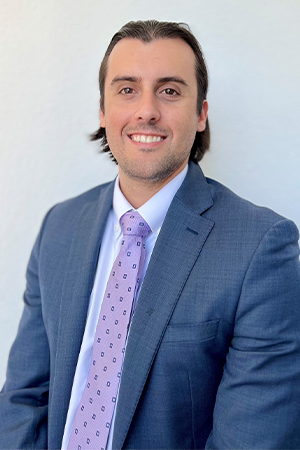 Conrad Clifton joined the South Florida community when he attended law school at the University of Miami School of Law. Prior to the commencement of his successful legal career, he was a NCAA Division III baseball player at Drew University and obtained a Bachelor of Science in Business Administration from The College of New Jersey. While at the University of Miami, he served as an associate editor for the Inter-American Law Review and most importantly, discovered his passion and talent for criminal defense during his various internships with both the Miami Dade County Public Defender's Office and the Southern District of Florida Public Defender's Office.
In 2018, he officially joined the Miami Dade County Public Defender's office, zealously representing indigent clients charged with criminal offenses. During his tenure at the Public Defender's Office, he quickly earned a passion and reputation as a top trial attorney. His efforts resulted in numerous acquittals for clients charged with crimes spanning from misdemeanors to felony charges, including first degree premeditated murder. He has successfully argued self-defense under Florida's Stand Your Ground law, acquitting a defendant charged with felony battery on a law enforcement officer and resisting an officer with violence. He prides himself on his knowledge of Fourth and Fifth Amendment law, successfully holding the government accountable and suppressing evidence in over 20 cases to protect the rights of the accused. Additionally, he developed a keen interest in felony firearm-related cases and has provided training on concealed firearm law in Florida and forensic ballistic comparison.
Conrad is thrilled to bring his talents to the client-centered firm that is Rier Jordan P.A. where he can continue to fight for the interests and liberty of his clients.
Liberty, once lost, is lost forever.
– John Adams
Education
B.A. in Business Administration - The College of New Jersey

J.D. - University of Miami School of Law