Andrew F. Rier
Attorney at Law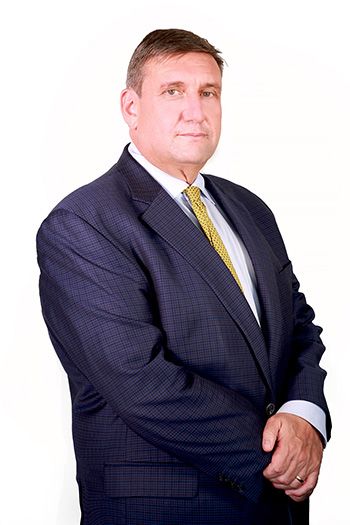 Andrew F. Rier fulfilled a lifelong dream to live in Florida when he attended the University Of Miami School Of Law. A graduate of Rutgers College and classically trained as an actor, Rier found law school to be just the right fit for a student of politics and performance art. While at U.M., Rier dove into student government and was elected, by his peers, as the Student Bar Association President. Rier had the privilege of studying abroad at the acclaimed University College in England. While working as a certified legal intern at the Office of the Miami-Dade Public Defender, Rier won his first trial as a law student. Upon graduation in 1994, Rier passed-up the opportunity to return to the northeast and opened his private practice located in North Miami, equidistant to Miami-Dade and Broward courts.
Early in his career, Andrew Rier found great reward in his criminal defense practice and thrived on the challenge of going head to head with some of Miami-Dade County's top prosecutors. Within a matter of time, Andrew Rier had made a name for himself as a passionate, "out-of-the-box", an unrelenting trial attorney who takes command of the courtroom with his "leave no stone unturned" approach and uncanny ability to think on his feet. Rier has been the lead chair in death penalty cases and has successfully tried first-degree murder, armed robbery, drug trafficking, attempted murder, and DUI cases among many other serious criminal matters.
As a compliment to defense work, Andrew Rier has cultivated a successful family law practice. With an initial focus on parental rights, Andrew F. Rier, P.A. has grown into a full-service family law practice handling cases including divorce, custody, child support, and adoption for men, women, and children.
With a vision to offer affordable and effective legal representation to people in need of assistance, Andrew Rier and his legal team practice criminal defense and family law with a natural synergy and offer representation in state and federal courts throughout Florida. Andrew F. Rier, P.A. has expanded its resume to include some of Florida's most high profile state and federal criminal cases, criminal appeals, and a myriad of family law cases with dignity and discretion.
Life as you know it can change in an instant. Whether faced with criminal charges or problematic family situations, Andrew F. Rier, PA's experienced trial attorneys are ready and willing to stand by you and provide 24/7 access to comprehensive legal support by members of their team. Call us to schedule a free consultation.
I seek to collaborate with clients in their effort to build a brighter future.
Education
J.D. - University of Miami (1994)

B.A. - Rutgers University (1989)
Bar Admissions
1994, Florida

1996, U.S. District Court

Southern and Middle Districts of Florida
Professional Associations
Broward County Bar Association

The Florida Bar

Federal Bar, Southern District of Florida, and Middle District.